United Team Elite was started in 2014 by Paul Boettcher and Troy Russell with the belief that through hard work, passion, and innovation they could offer Southern Minnesota a better apparel buying experience.
Fast forward to today and United Team Elite has grown rapidly with multiple retail stores located in Minnesota and Wisconsin. UTE has become a market leader in implementing and executing custom business apparel programs and webstores shipping to over 15 states and Canada. We control the entire process from start to finish.
Our health Care apparel/scrubs programs are setting the new standard in the industry providing our customers access to quality products and lightning-fast delivery times. Our customer service, superior graphic design, streamlined production processes, and quick fulfillment capability makes us the right choice and valuable partner for your business, organization, hospital, clinic, school, sports organization, or municipality.
Our Elite Promotions and Elite Gear brands continue to grow and allow us to offer over 1,000,000 products from over 10,000 different vendors. Call UTE at 507-720-3055 to discuss your specific apparel needs and let us customize an unique apparel and marketing solution to save you time and money.
Screen printing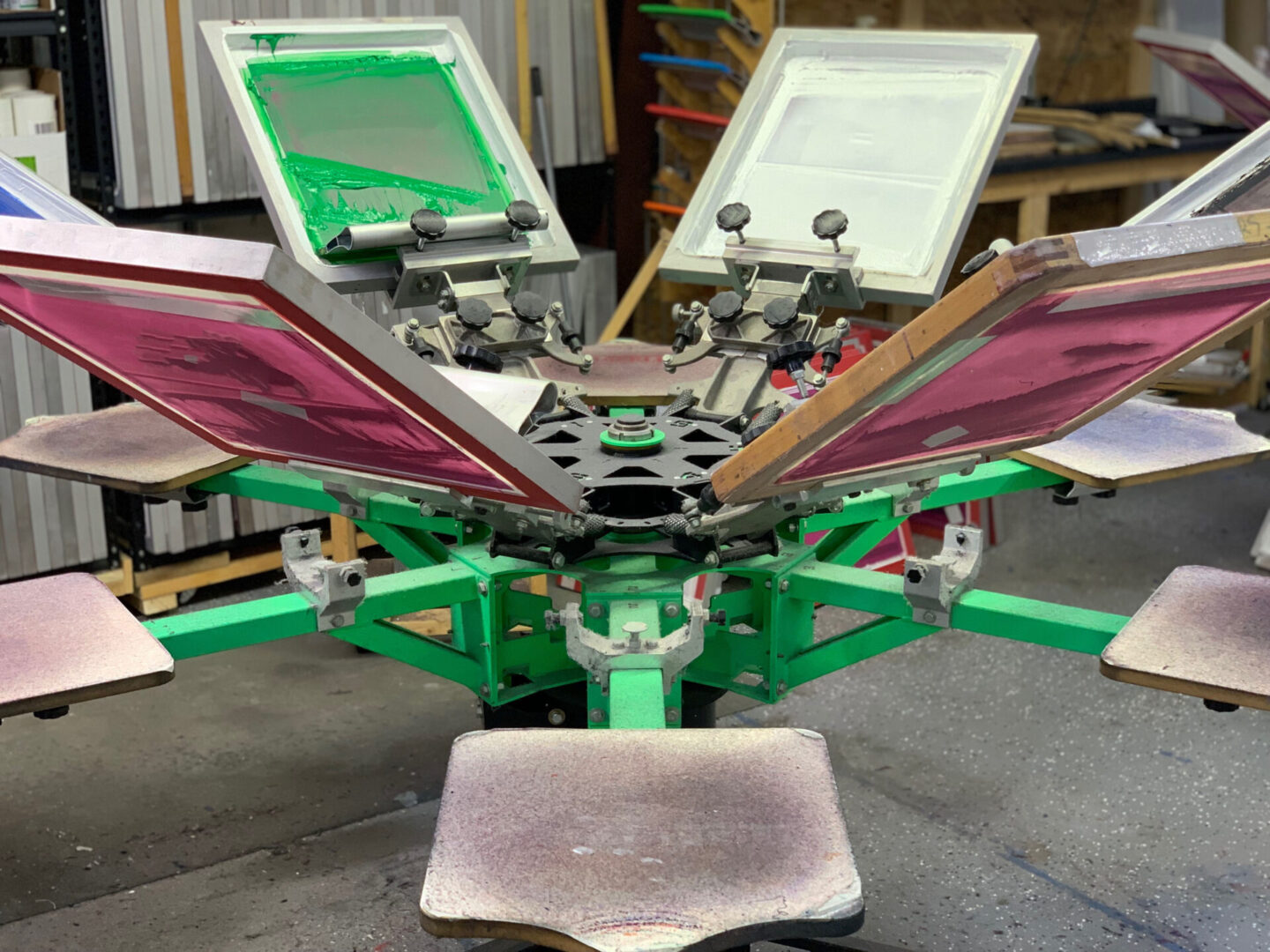 Screen printing is how a large number of our T-shirts and sweatshirts are created, it allows us to make detailed and artistic designs that cannot be achieved through heat press, many of our designs are created by our in house artist who can make your ideas reality or create artwork made just for you.
Embroidery and twill allow us to create sewn designs on a range of materials, embroidery can create small detailed designs, whereas twill is used to create larger design but maintain a sewn look to your item.
Heat press can be applied to a wide range of products, but is most commonly used to personalize T-shirts and sweatshirts and for certain designs can give a greater range of color than can be produced through screen printing. The examples above can be found on our stadium chairs and a range of clothing items.
Custom Web Stores
United team elite can supply you or your business with a large selection of promotional products, anything from pens, notepads and business cards ranging to mouse pads, coffee mugs and coasters.
United Team Elite offers two retail locations where you can purchase from our local team apparel, place work orders for custom made pieces as well as browse our selection of brand name blank apparel. We offer retail stores at 1420 Lookout Drive, North Mankato, MN and 2050 Superior Ave., Cumberland, WI.
Our in-house Graphic Artist, Paul Boettcher, can create one of a kind designs for your team or business, or work along side you to improve or embellish existing designs.
Promotional products
United Team Elite offers customized website stores, big or small, for your team or business, giving your employees or team fans a variety of clothing options to order from. We'll work with you to pick clothing options that are comfortable, trendy and affordable.
We offer a wide range of vendors allowing us to find just the piece you're looking for. All our vendors, and links to their websites, can be found on our "vendors" page.
If you don't see what you're looking for here give us a call at 1-507-720-3055, email us at [email protected] or stop in to one of our stores and we'll help you the best that we can.